Miss You Like Hell
A new musical by Brown MFAs at the Public Theater
Special group event including potential talkback with creative team members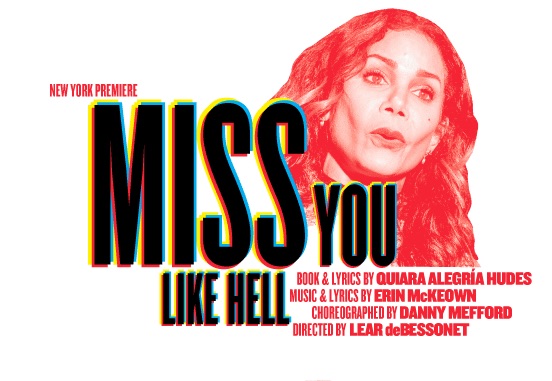 When: May 12, 2018 @ 2:00pm
Where: The Public Theater, 425 Lafayette St, NYC
Buy Tickets
Tickets can only be purchased by Brown Club in NY members in good standing.
Three Brown University MFAs are behind the creation of a timely and compelling production about a road trip taken by an undocumented immigrant on the verge of deportation with her estranged daughter. Together they meet Americans of different backgrounds, shared dreams, and complicated truths in this powerful new show with vast heart and fierce humor. Book & lyrics are by Tony Award and Pulitzer Prize-winning playwright Quiara Alegría Hudes (Brown MFA) best known for creating In the Heights with Lin-Manuel Miranda; music & lyrics by acclaimed singer/songwriter Erin McKeown (Brown MFA), directed by Lear deBessonet with choreography by Danny Mefford (Brown MFA).
Miss You Like Hell stars Broadway veteran Daphne Rubin-Vega, best known for originating the role of Mimi Marquez in the Broadway musical Rent, and a searing performance by Gizel Jiménez. We have specially priced seats for Saturday, May 12 at 2pm at The Public Theater. Our past theater events have sold out extremely quickly so please purchase your tickets now if you would like to join us. We hope to have a talkback with some of the creative team members following the performance.
Tickets will only be distributed by a Brown Club representative inside the main lobby of The Public on the day of the show (May 12) beginning at 1:15pm. Please do NOT go to the box office and please arrive no later than 6:45pm. Tickets will NOT be sent via mail or email.
If you have any questions, please contact Jeremy Handelman at JH@OffTheLeashProductions.com.