Brown Changemakers: Spotlight on Education
Don't miss this extraordinary panel of Brown alumni, all distinguished in the field of nonprofits and education, who'll talk about their work and how they are fundamentally changing education for youth and families everywhere.
The Brown Club in NYC is excited to invite you to an alumni panel focusing on the intersection of education, nonprofits, and community development. Panelists will share their experiences and provide insight into the strategies their organizations employ to close the education gap in NYC and beyond. Guests will then have the opportunity to pose questions to the panelists about their careers and doing well by doing good.
Wednesday, October 5, 2016
6:30 – 7:00 PM Reception with light snacks and refreshments
7:00 – 8:15 PM Panel
8:15 – 8:30 PM Q&A
UJA-Federation of New York
130 East 59th Street (btw Lexington & Park Ave)
Floor 6
New York City
Tickets: $20 Click here to purchase
Meet our panelists!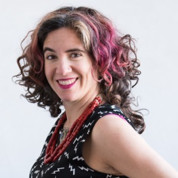 Dana Edell, Ph.D, Executive Director, SPARK Movement ('98): At SPARK Movement, an intergenerational girls' activist organization, Dana collaborates with girls to launch successful action campaigns including a media campaign that led to Seventeen Magazine's public promise to never Photoshop girl models and to commit to race and body size diversity in their pages. She trains and supports girls (ages 13-22) to take action, produce theater, create videos and write blogs. Dana was co-chair of the Girls' Participation Task Force at the United Nations and she teaches Theatre and Activism at New York University and the City University of New York.
Amy Kantrowitz, COO, Free Arts NYC (MA'92): Amy has two decades of nonprofit experience and currently serves as COO of Free Arts NYC, an arts education nonprofit that provides underserved children with a unique combination of educational arts and mentoring programs. Amy has worked with some of NYC's leading education and youth development organizations, including New Visions for Public Schools, and The After-School Corporation - this path emerged directly from her Brown MAT, work with Professor Ted Sizer at the Coalition of Essential Schools, and VISTA year at the Swearer Center for Public Service.
Josh Landay, Director, Eye to Eye Diplomats ('02): Josh is a professional actor, teaching artist, and non-profit program director. He serves as Director of the speakers bureau of Eye to Eye, a national nonprofit organization for students with learning disabilities. Since launching the Diplomats program in 2011, Mr. Landay has developed and coordinated over 250 public engagement presentations, including events at the White House and the U.S. Department of Education. He has also performed in Disney's The Lion King on Broadway as well as in the West End, Las Vegas, and the first national tour.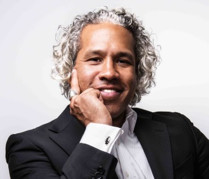 Khary Lazarre-White, Executive Director & Co-Founder, The Brotherhood/Sister Sol ('95): Khary is a social entrepreneur, educator, non-profit executive, writer and attorney. In 1995 he co-founded The Brotherhood/Sister Sol, a nationally renowned, comprehensive youth development and educational organization that provides rites of passage programming, after school care, counseling, summer camps, job training, college preparation and scholarships, employment opportunities, community organizing training, legal representation, and month long international study programs to Africa and Latin America. Khary has extensive experience as a public speaker across the country, writes regular opinion pieces for The Huffington Post, and essays for publications that have included NYU Press, Nation Books, and MSNBC.com.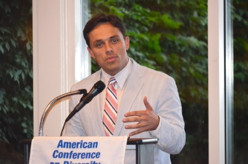 Carlos Lejnieks, CEO, Big Brothers Big Sisters of Essex, Hudson, & Union Counties ('00): Lejnieks took over an atrophied Big Brothers Big Sisters agency in 2008 and, within four years, went from serving approximately 100 youth to serving well over 1,100. Under his leadership, BBBS has received numerous awards from local, state and national entities, including a formal recognition by President Obama. Lejnieks has served on President Barack Obama's Regional Finance Committee, Governor Chris Christie's Education Transition Team and Newark Mayor Cory Booker's Transition Team. In 2016, he was the NY Yankees "Civic Leader Spotlight".
Shalinee Sharma, Executive Director & Board Member, Zearn ('98): Zearn Math was created to fix math education for all kids. It offers an internationally-normed, rigorous curriculum that combines personalized digital lessons with daily targeted small group instruction so that every teacher can reach every student, every day.