**SOLD OUT** A life of purpose: Do well while doing good **SOLD OUT **
Don't miss this extraordinary panel of Brown alumni, all distinguished in the field of Social Impact, who'll talk about their work – and how they are succeeding through doing good.
Inspired to change the world? Curious how to transition from an unfulfilling career? Interested in how social innovations can make a difference?

Join the Brown Club in New York as five alumni panelists talk through their experiences starting companies, leveraging private-sector experiences, and leading social good organizations in order to better the world we live in. Guests will then have the opportunity to pose questions to the panelists about their careers and doing well by doing good.
Moderator: Danielle Berger ('94): Danielle is an award-winning media producer, a member of the team that produced and developed CNN Heroes, and is particularly interested in pro-social campaigns and specials that leverage the power of media to galvanize audiences toward social engagement.
Liz Hamburg, President, Taproot Foundation ('86): Liz is a high energy, entrepreneurial executive who leverages her over 20 years of experience starting up and growing innovative businesses to lead Taproot, a nonprofit organization that connects pro bono business talent to organizations working to improve society.
Matt Holford, CTO, DoSomething.org ('96): Matt is responsible for the technology, products, and data that power DoSomething.org, one of the largest organizations for young people and social change, with over 2.5 million members tackling campaigns that impact every cause.
Oliver Hurst-Hiller, CTO & Head of Product, DonorsChoose.org ('99): Oliver is responsible for the technology and user experience that power DonorsChoose.org's unique philanthropic marketplace - an online charity that makes it easy for anyone to help students in need.
Dan MacCombie, Co-founder & Co-CEO, Runa ('08): Dan is dedicated to growing Runa, a tea company he helped found after graduating from Brown, whose mission is to improve livelihoods for indigenous farmers in the Amazon.
Lucas Welch, Founder and Chief Innovation Officer, Soliya ('96): Lucas is the founder of Soliya, a nonprofit organization using social media technologies to develop a global network of young adults through a unique cross-cultural education program that enables university students from around the world to engage in intensive facilitated dialogue as part of an accredited course.
The evening will be preceded by a cocktail reception sponsored by the Brown Club in New York and generously hosted by DonorsChoose.Org. Their office digs would make anyone excited to head to work in the morning.

6:30 – 7:00 PM Reception
7:00 – 8:15 PM Panel
8:15 – 8:30 PM Q&A
Office of DonorsChoose.org
134 W. 37th St (btw Broadway & 7th Ave)
Floor 11
New York, NY 10018A

Wednesday, May 21, 2014
Tickets: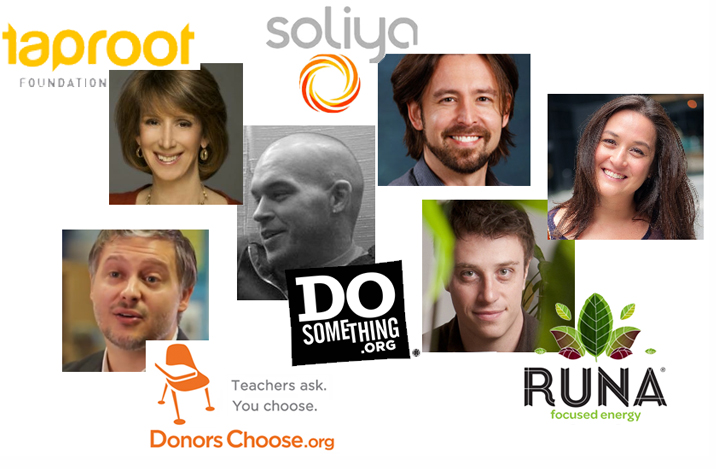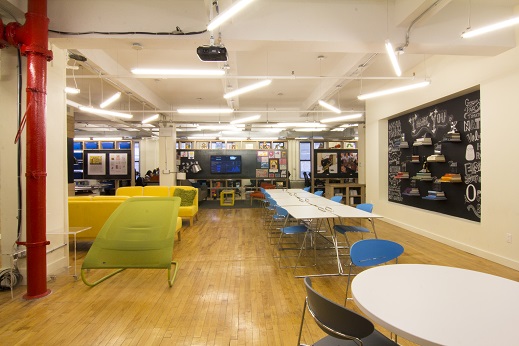 For any questions or problems with registration, please email The Brown Club Webmaster, webmaster@brownnyc.org.