August 17th is Brown Alumni Night at "Depression: the Musical" by Marianne Pillsbury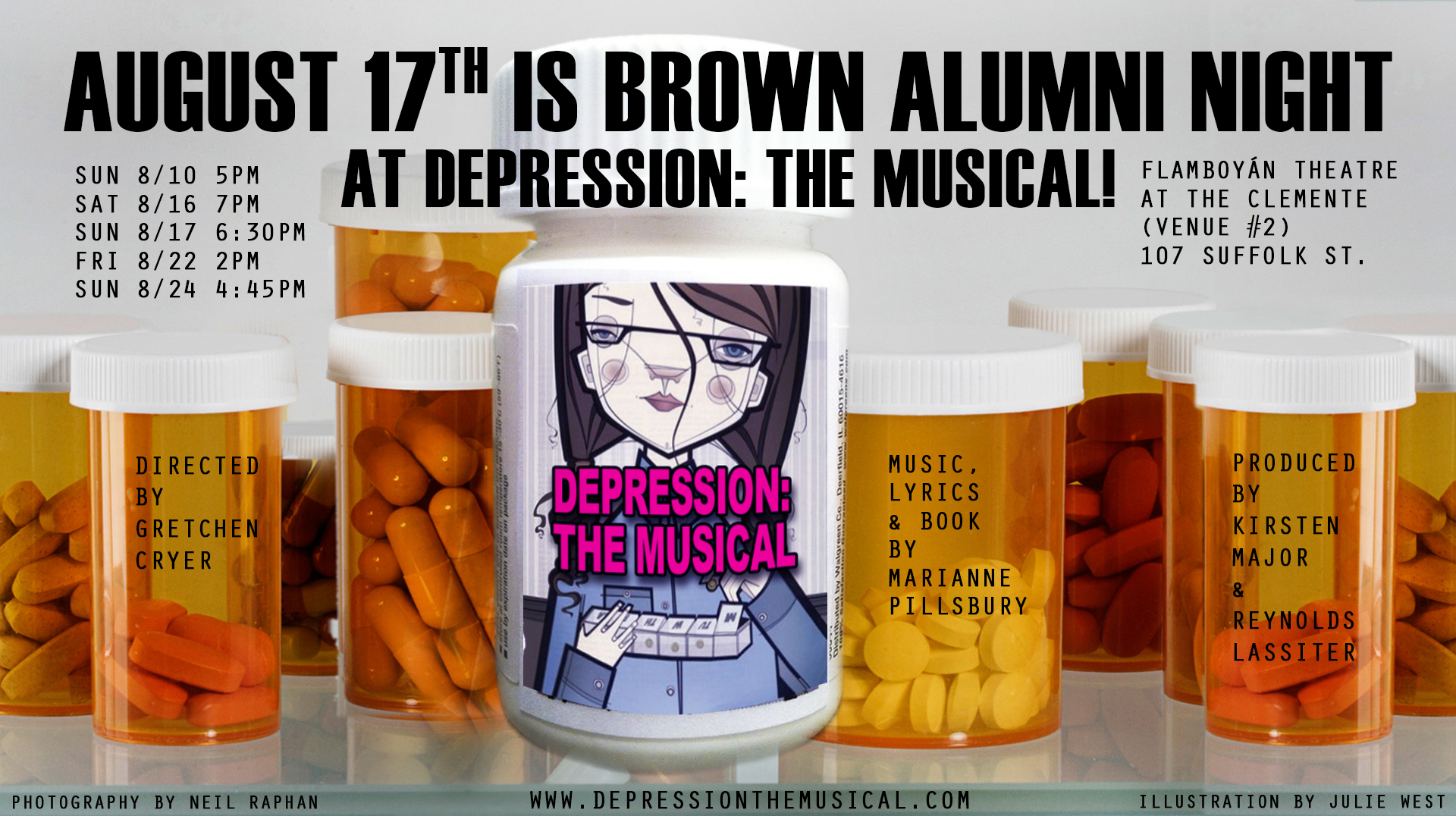 The Brown Club in NY and the New York City chapter of the Brown Transgender, Bisexual, Gay & Lesbian Alumni (TBGALA) invite you to Brown Alumni Night at Depression: the Musical (A Depressed Girl's Guide to Depression) by Marianne Pillsbury '94.
Depression: The Musical is debuting at the New York International Fringe Festival in August and is offering Brown alumni a special discounted price of $7 per ticket for our Sunday, August 17th, 6:30 PM performance only.
1)Go to our RocketHub crowdfunding campaign page: www.rockethub.com/projects/44524

2)Click on "Fund this project".

3)Scroll to the bottom of the list of contribution levels and enter a "custom" amount of $7 for one ticket or $14 for two.

4) Our producer will follow up via email to confirm your ticket(s).
Please note, because of how FringeNYC runs, NO LATECOMERS WILL BE SEATED, so please plan accordingly! Our producer will have your name on a list at the venue (Flamboyán Theatre at The Clemente, 107 Suffolk St.) and give you your tickets 15 minutes before the performance. Please bring ID.
The performance will be followed by a meet-and-greet with Marianne and the cast at Tiny's Giant Sandwich Shop, 129 Rivington St, from 7:45 to 8:45 PM.