Arts and Crafts Workshop with Julie Fei-Fan Balzer: Stamp Carving 101
Indulge your inner artist and enjoy a fun, creative morning with fellow Brown alumni while learning how to make your own carved rubber stamps.
Indulge your inner artist and enjoy a fun, creative morning with fellow Brown alumni while learning how to make your own carved rubber stamps.

Whether you've never carved a stamp before – or simply want to improve your skills – this class is for you! Julie will show you just how easy it is to carve exactly what you want, with great results, in no time at all. You will leave class with a collection of totally unique stamps carved by you!

This workshop, limited to 25 participants, will sell out fast, so register now! We'll be meeting at the wonderfully appointed Little Shop of Crafts on the UWS, very convenient to several subway lines. We'll have a large, bright crafts room all to ourselves with plenty of room to work.

Please note that attendees must bring their own stamp carving supplies. See the list below for what you will need to bring.

Come with your creativity and a smock or clothes that you won't mind getting inked up. If you wish, bring your morning latte, too!

For those interested, we will enjoy a post-crafts luncheon in the neighborhood. Please indicate on your registration whether you plan to attend.

About our instructor, Julie Fei-Fan Balzer '98:
Julie Fei-Fan Balzer is a mixed media painter, collage artist, and avid memory keeper. She is also an author, blogger, TV personality and teacher. She is the host of the PBS TV series "Scrapbook Soup" and is the author of numerous crafting magazine articles and an ever-growing number of how-to DVDs on a wide range of crafts topics. Learn more about Julie here.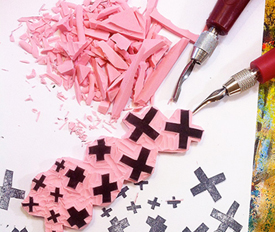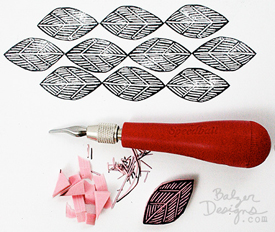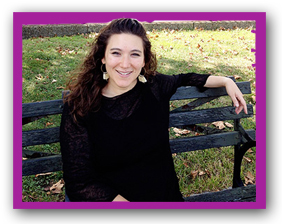 We've asked Julie to bring copies of her acclaimed stamp carving how-to book,
Carve Stamp Play
, for anyone who wishes to purchase an autographed copy at the workshop. Please bring a check if interested. The cost of the book is $25.
Optional after-crafts luncheon
: Participants are invited join us for lunch right after the workshop at
Pio Pio
, the popular Peruvian restaurant just across the street. Please indicate on your registration whether you plan to join us so we can make the reservation. We'll confirm with you by email a few days before the event. Lunch is not included in the cost of the workshop.
WHEN: Saturday, February 7, 2015
TIME: 9:45 am - 1 pm
(plus optional luncheon, shortly after crafts workshop ends)
WHERE: Little Shop of Crafts, 711 Amsterdam Ave, NY 10025
(Amsterdam Ave / 94th St)
COST: $25 PURCHASE TICKETS HERE
WHAT'S
INCLUDED: • Expert class instruction in a crafts workshop
WHAT'S NOT
INCLUDED: • Your crafting supplies which you'll need in order to participate
• optional purchase of Julie's how-to book
• optional lunch after the workshop
This event is offered to adults only.
---
Stamp Carving 101: Crafts Supplies List
with shop suggestions linked to key items (or see below for one-stop kit purchase)
It is not necessary to buy new if you already own the same or comparable items.
1 Speedball Lineoleum Cutter Assortment 1 (about $8.50) or comparable
2 Speedball 4x6 Speedy Carve blocks (about $5.50 x 2)
You may bring more than 2 carving blocks if you wish.
1 ruler
1 mechanical pencil
1 box cutter (e.g. like this)
1 scissor
1 pack Permapaques permanent markers (about $14/pack)
or similar markers, preferably black + two contrasting colors like red and green
1 Archival Inkpad (about $4) or similar. Black ink
1 glass cutting mat (about $10.19) or comparable
20+ sheets of white copy paper
----------------------------------------------------------------------------------------------
Stamp Carving Kit to Order
Julie has arranged with The Ink Pad stamp crafts shop to put together a complete set of event supplies at a 15% discount for those who would like to order in one place. The collection includes:
Speedball Lino Set No. 1 (the one where the blades are stored in the handle)
black Ranger Archival ink pad
utility knife (break off blade type, like this one:

http://www.dickblick.com/products/alvin-break-off-blade-knives/

)
Speedy Carve (one 4x6 and one 3x4)
2 Permapaques (double sided one -- one black, one red)
ballpoint pen
mechanical pencil
small detail scissors
small self-healing mat
ruler
coupon for discount on future purchase from The Ink Pad
The price is $62 and must be ordered by January 19th in order to ensure that they have all in stock. Kits may be picked up at The Ink Pad, 37 7th Ave (corner of 13th St) or shipped for an additional fee of around $9, time permitting. Please check with The Ink Pad to confirm that there is time for shipping if you cannot pick up in person.
Be sure to also bring at least 20 sheets of white copy paper, as they won't be in the kit.
To order your kit, contact Barbara from The Ink Pad by email or phone and specify that you are interested in the supplies for The Brown Club stamp carving event led by Julie Fei-Fan Balzer:
212.463.9876
----------------------------------------------------------------------------------------------
For artistic inspiration, check out Julie's blog to see some fabulous stamps she created recently.
Any questions? Contact the event organizer, Karen Berlin Ishii '78: karen@karenberlinishii.com.