Career Development Event
Mid-Career Bootcamp:
Charting a New Path
3/25/2015
6:30pm -8:00pm
Ball & Associates
1120 Avenue of the Americas, 4th Floor
(between 43rd & 44th Street)
Cost: $15 members/ $20 non-members (Click for tickets)
Space Limited
The Brown Club in New York is proud to present a Career Development event designed to assist mid-level executives, career changers, entrepreneurs, and others. More specifically, this event is for those at a transition point looking to achieve the next level in their career path. This event will shed light on the common obstacles and impediments to career advancement as well as provide the tools for candid self-assessment. Join us for an interactive career seminar with executive coaches Fred Ball and Rick Kendall.
Discussion topics will include:
Factors in building career success

Self-assessment - how are you doing today?

Career Inflection points (good and bad)

Handling negative inflection points

Career self-reflection questions.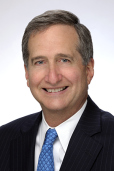 Frederick W. Ball is Managing Director of Ball & Associates, LLC, a human resources consulting firm specializing in career planning/transition and executive coaching. He consults with senior executives and high potential professionals from some of the top companies in the Fortune 500 and the not-for-profit, and education industries. His coaching includes skill development in recruiting, hiring, on-boarding, and retaining recent graduates. He is a former executive director of the Institute for Administrative Research at Columbia University where he earned his doctorate.
Clients include financial services (Citibank, Morgan Stanley, Natixis), insurance (AIG, MetLife, The Hartford), publishing (Time Warner, Random House), fashion & apparel (Liz Claiborne, Ann Taylor, Citizen), pharmaceutical (Merck), real estate (Durst) and manufacturing (Armstrong, Textron) to name a few, with an emphasis on performance management through the alignment of strategy, people and operations.
He is also the author of several books including Author of Killer Interviews: The Best Interview Strategies, Impact Hiring: The Secrets of Hiring a Superstar, and Killer Interviews: Success Strategies for Young Professionals.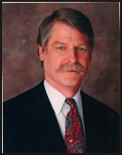 Richard Kendall brings over 30 years of experience in marketing, market research, and business consulting. Before starting his own business consulting practice, Rick was President of Impakt Health, a leading publisher consumer magazines in the field of integrative medicine. Prior to that, he was Vice President of Marketing for Cinemax. He has also worked in market research at Yankelovich, Skelley and White in New York and Abt Associates, Inc. in Cambridge, MA. Rick is currently president of the New York American Marketing Association. He holds a Ph.D. in psychology from New York University.