Black Life Matters - Exhibit at the Schomburg on 8.15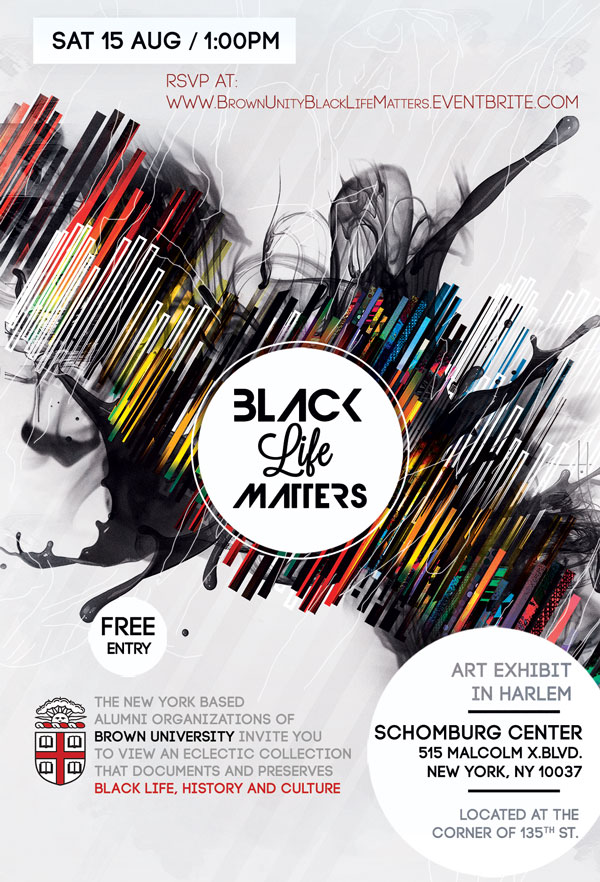 The New York based alumni organizations of Brown University invite you to an exhibit at the Schomburg in Harlem on the afternoon of Saturday, August 15.
RSVP at brownunityblacklifematters.eventbrite.com
Saturday, August 15, 2015 from 1:00pm to 4:00pm
Schomburg Center for Research in Black Culture
515 Malcolm X. Blvd. (at 135th Street)
New York , NY 10037

Curator's Choice: Black Life Matters launches the Schomburg Center's 90th anniversary year with an eclectic array of rarely seen collection materials that affirm the Schomburg's mission to document and preserve black life, history, and culture. The curator of each research division presents selections that engage audiences with the rich matter of black life and cultural production—from documentary films to children's books, from handwritten letters to historical audio recordings and LPs, from photographs to lithographs, and much more. Shane Lloyd MPH'11, Assistant Director of the Brown Center for Students of Color (BCSC), will lead us on a custom guided tour of the exhibits.
Hosted By:
Inman Page Black Alumni Council (IPC-NY)

Brown Club in New York (BCNY)

Brown University Latino Alumni Council (BULAC-NY)