SOLD OUT ** Cagney The Musical plus special talkback with star Robert Creighton ** SOLD OUT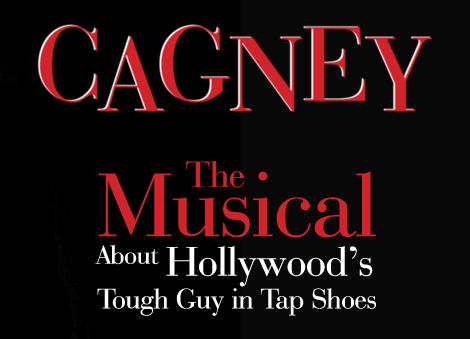 Followed by a talk-back discussion with members of the CAGNEY team
When: Tuesday, August 16, 2016 @ 7:00 pm
Where: Westside Theatre, 407 West 43rd Street, NYC (just west of Ninth Ave.)
CAGNEY is the dramatic new musical that follows the life of the legendary James Cagney from the streets of New York to his rise as one of the brightest stars of Hollywood, from a vaudeville song-and-dance man to the cinema's original tough guy. Broadway's Robert Creighton, in the role he was born to play, leads a cast of six who tap dance through a score that blends original music with classic George M. Cohan favorites, including Give My Regards To Broadway, Grand Old Flag, and Yankee Doodle Dandy. Choreography is by Josh Bergasse, whose spectacular work was enjoyed by Brown Club attendees of the Broadway revival of On the Town. It promises to be a fun-filled night of energetic entertainment. The show will be followed by a special talk-back for our group with CAGNEY star Robert Creighton, who also co-wrote music and lyrics, Bruce Sabath, who plays Hollywood mogul Jack Warner and other members of the CAGNEY production.
"ROBERT CREIGHTON IS BORN FOR THE ROLE. When the actors put on their tap shoes in choreographer Joshua Bergasse's rousing numbers like "You're a Grand Old Flag" and "Over There," YOU MAY WANT TO BUY WAR BONDS." - The New York Times
"SHOW STOPPING! PURE HALLELUJAH MOMENTS. Robert Creighton smolders with intensity and charisma." - Variety
"The CRACKERJACK CAST NAILS choreographer Joshua Bergasse's EXHILARATING TAP ROUTINES!" - Time Out New York
"A DREAM COME TRUE for lovers of tap. A BLISSFUL EXPERIENCE that makes You want to STAND UP AND CHEER!" - Theatermania
Click Here to view a three-minute montage of footage from the show. Video produced by Off The Leash Productions (Jeremy Handelman '77).
Performance: 7:00PM – 9:20PM including one intermission followed by talk-back inside the theater.
Westside Theatre at 407 West 43rd Street just west of Ninth Avenue.
Tickets will only be distributed by a Brown Club representative inside the main entrance of the Westside Theatre on the evening of August 16th beginning at 6:15pm. Please arrive no later than 6:45pm.
If you have any questions, please contact Jeremy Handelman at JH@OffTheLeashProductions.com