"What Happened, Miss Simone?"
Special screening and conversation with award-winning filmmaker Liz Garbus '92
April 18, 2017
6:30pm - 9:00pm
Engelman Recital Hall
Baruch College
(25th Street between Lexington & 3rd Aves)
Cost: $25
Screening and reception
Buy Tickets Now
Please join the Brown Club in New York and Class of 1992 for a special screening of the Oscar nominated documentary film What Happened, Miss Simone? by acclaimed filmmaker Liz Garbus '92. This powerful film documents the life of music legend Nina Simone as a performer and social activist, drawing from more than 100 hours of never-before-heard audiotapes, rare concert footage, and archival interviews. Since its debut as the opening night film at Sundance in 2015, the film has garnered praise from audiences and critics alike, earning an Oscar nomination for Best Documentary Feature and winning an Emmy for Outstanding Documentary.
"The clips of the real Simone singing and playing are flat-out wonderful."
- The NYTimes
"Meticulously researched, tough-love portrait of the brilliant but troubled folk/jazz/soul diva."
- Variety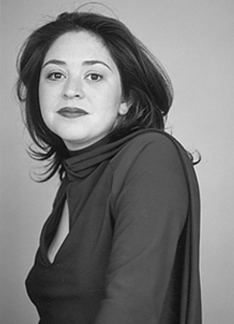 Liz Garbus '92
is one of the most prolific documentary filmmakers in America today. Her impressive body of work includes
The Farm, Angola, USA, Girlhood, Ghosts of Abu Ghraib, Bobby Fischer Against the World, Love, Marilyn, and Nothing Left Unsaid: Gloria Vanderbilt
and
Anderson Cooper
. Garbus is a two-time Oscar Nominee, Grammy Nominee, Peabody Winner, Emmy Winner, and DGA-Nominated director. In 1998, she co-founded the film company Moxie Firecracker Films with her fellow filmmaker and classmate Rory Kennedy '92. The partnership and friendship continue to this day.