Join us for a special Indecent
Brown Club in NY Theater Event
Indecent is the new play from Pulitzer Prize winner Paula Vogel, who headed the graduate playwriting program at Brown University for two decades. Featuring Brown alum, Richard Topol '84, in the cast, Indecent has been hailed by critics as one of the best plays of the year. Now coming to Broadway, this is the first Broadway production of a Paula Vogel play.
When: May 13. 2017 at 2:00 pm
Where: Cort Theatre, 138 W. 48th St NYC, NYC (between 6th & 7th Aves.)
Tickets:
SOLD OUT
"A superbly realized, remarkably powerful new play."

— New York Times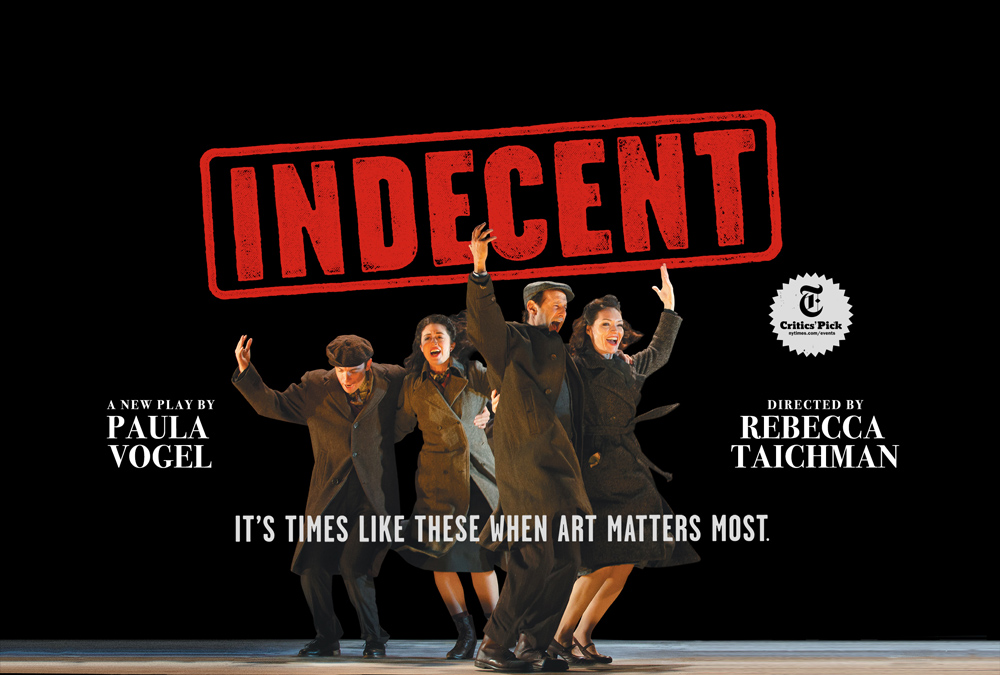 Created by Vogel and director Rebecca Taichman, Indecent is inspired by the true story of the controversial 1923 Broadway debut of Sholem Asch's God of Vengeance, and set at a time when waves of immigrants were changing the face of America. It comes to Broadway from its critically acclaimed, sold-out run at the Vineyard Theatre.
"An amazing tale about theatre as a life force."

— New York Post
"Luminating and heartbreaking! A celebration of the power of theater."

— Time Out New York
Performance begins at 2pm. Tickets will only be distributed by a Brown Club representative outside the theater beginning at 1:15pm. Please arrive no later than 1:45pm.
Great article in the New York Times about Paula Vogel and Lynn Nottage coming to Broadway this spring (both Pulitzer winners with Brown connections)
Additional information at the website: indecentbroadway.com. If you have any questions, please contact Patti Galluzzi at mailto:patti.galluzzi@brownnyc.org.