At the Intersect of Health and Wellness:
Pioneers, Trailblazers, and Visionaries
March 13, 2018
6:30pm - 8:30pm
UJA Conference Center
130 East 59th Street
Cost: $25 - Buy Tickets
Space Limited
Panel Discussion/ Reception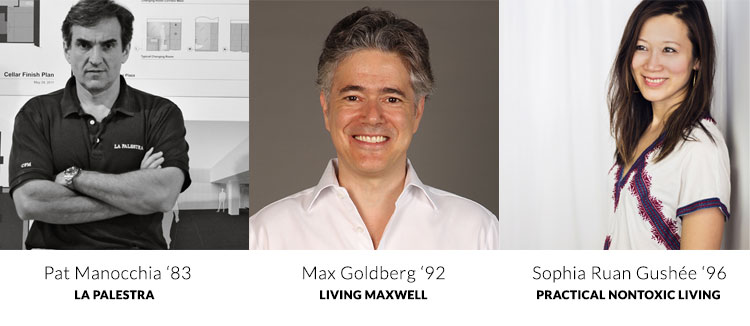 In recent years, the health and wellness industry has experienced explosive growth and evolved into a $ 3.7 billion dollar juggernaut. More importantly, the industry's impact has been far reaching, affecting nearly every aspect of society. Today hospitals and healthcare systems actively search for ways to incorporate a more holistic approach into patient care. Corporations, likewise, have begun implementing wellness initiatives in the workplace. Who can deny the immense popularity and cult-like following enjoyed by boutique fitness concepts like SoulCycle, Rumble, and 305 Fitness? Equinox will soon launch a chain of wellness-based hotels.
Join the Brown Club in New York for a special all-alumni panel discussion with the pioneers, trailblazers, and visionaries on the cutting edge of health and wellness. In addition to sharing their unique journeys as entrepreneurs, our distinguished panelists will speak candidly about the state of the health and wellness industry as well as debate its future.
Talking Points:
The American Healthcare Paradox
Trump vs The Organic Food Industry
Everyday Toxic Exposures
Quality of Life
Controversial Herbicide Use
Non-Genetic Factors Causing Health Issues
And more…
Speakers: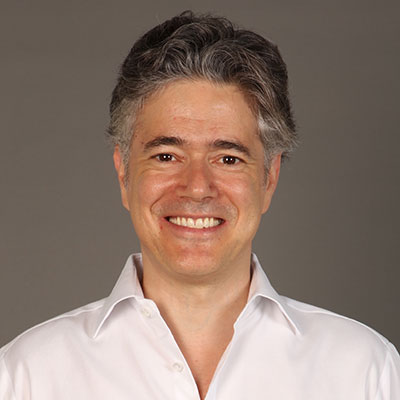 Max Goldberg '92
Organic Insider/ Living Maxwell
Founder, Publisher
livingmaxwell.com
Max Goldberg is widely recognized as one of the most influential voices in the organic food industry today. Called "an organic sensation" by The New York Times and named as "one of the country's leading organic food experts" by Shape, Max is the founder of the organic food blog Living Maxwell and editor/publisher of Organic Insider, a subscription newsletter which has been called a "must-read" by industry CEOs.
He runs the Organic Food Industry group on LinkedIn, consults with organic food start-ups around the world, and sits on the board of advisors of numerous organic-related organizations.
Max is also the author of the upcoming book Finding Maxwell: Breaking Free from a Decade of Antidepressants and Becoming a Leading Voice in the Organic Food Movement.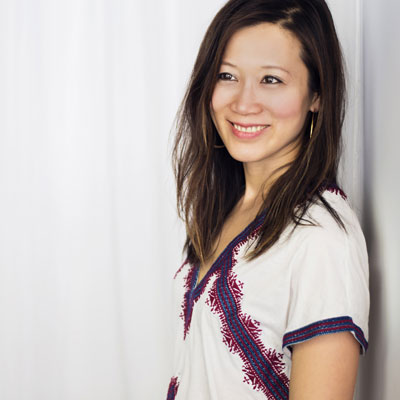 Sophia Ruan Gushee '96
Founder, Author
Practical Nontoxic Living
nontoxicliving.tips
A preeminent expert on wellness and toxic exposures, Sophia Ruan Gushée left her successful career in investment management to study our toxic exposures from household products. She shares her expertise in her critically-acclaimed book A to Z of D-Toxing, as well as through her multimedia company, Practical Nontoxic Living. Practical Nontoxic Living produces podcasts and recently launched the groundbreaking D-Tox Academy, an online portal that makes practical nontoxic living simple and accessible. With degrees from Brown University and Columbia University, Sophia is a member of the elite Well+Good Council and an active contributing writer and consultant.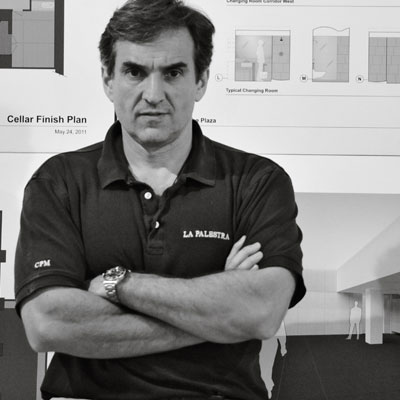 Pat Manocchia '83
Founder, CEO
LA PALESTRA
lapalestra.com
Pasquale (Pat) Manocchia is the founder and CEO of LA PALESTRA Center for Preventative Medicine Inc. With over thirty years of experience in the health and fitness industry and nationally recognized as a leader in the field, he has made multiple television appearances on CBS, CNN, Fox News, The Food Network, and ABC as Good Morning America's Fitness Expert. Both Mr. Manocchia and LA PALESTRA have appeared in numerous publications including: The New York Times, The Wall Street Journal, Harpers Bazaar, Vogue, Elle, GQ, Self, Shape, Men's Journal, New York Magazine, Women's Sports Illustrated, as well as Allure and Conde Naste's Sports for Women, where he acted as a contributing editor. Mr. Manocchia is a New York Times best-selling author, and has written two books.
Mr. Manocchia is also the owner and CEO of LPMG, (LA PALESTRA Management Group, L.L.C.) a fully integrated design and management company, which provides concept, design, space planning, facility programming and management. His health and exercise facility designs have received praise from both the design and healthcare industries, and have been featured in Interior Design Magazine, ELLE Décor, Interiors, Health Facility Design, and Modern Health Care. Currently LPMG manages and operates seven facilities ranging from 4,000 to 40,000 square feet, one of which is located in New York's iconic Plaza Hotel.
In 2006 he partnered with his wife Deborah, a Licensed Clinical Social Worker, to create LA PALESTRA KIDS, a 501(c)3 foundation (www.lapalestrakids.com). Working together, they created an Early Intervention, Integrative Health Program for low income children and families.
Among his personal accomplishments he lists playing professional ice hockey, completion of 11 marathons, preparing groups for and leading multiple expeditions around the world including the Grand Tetons, Mt. Ranier, Mt. Kilimanjaro, and the Himalayas.
*Please note that this event is part of an ongoing health and wellness series during the month of March.