From their Brown roots to a World Tour to Webster Hall: It's LAWRENCE!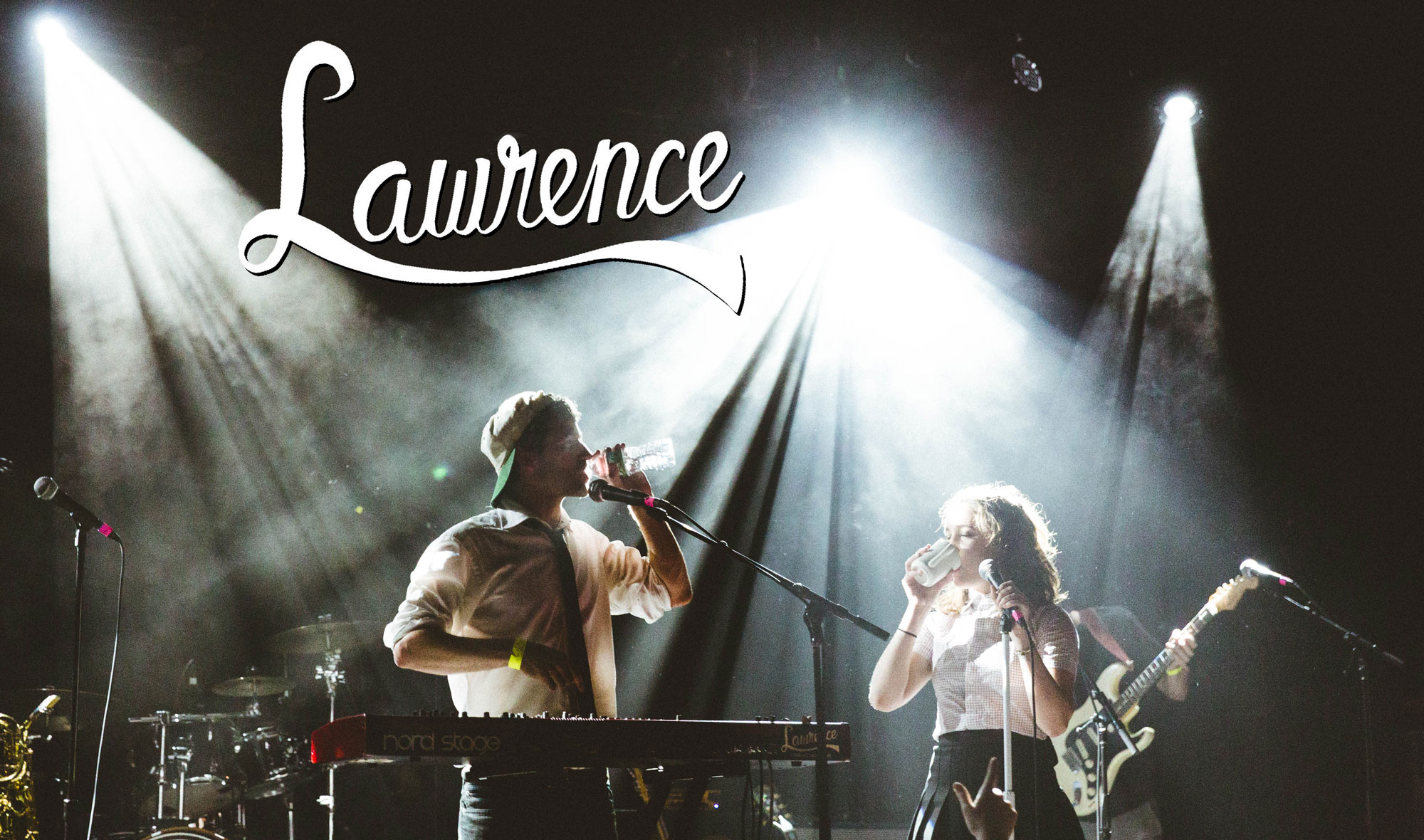 Lawrence, led by Brown siblings Gracie Lawrence and alum Clyde Lawrence '15, returns to New York's newly renovated Webster Hall for the final performance of their 71-show World Tour (9 countries, 3 continents), celebrating the release of their album, Living Room. They started this tour in New York City last year and the show sold out in a flash!
The Brown Club in NY is excited to provide special access to this concert with a meet-and-greet before the show where you'll get to hang with the band.
During Clyde's time at Brown, the talented crew of musicians that would ultimately form the full-time Lawrence lineup met for the first time, creating an eight-piece keyboard-driven powerhouse with a dynamic horn section to support the siblings' explosive vocal arrangements. This soul-pop group also features Brown alums: Michael Karsh '14 (bass), Jonny Koh '13 (guitar), Sam Askin '13 (drums), Sumner Becker '14 (alto sax) and Marc Langer '13 (trumpet.)
Friday, May 10, 2019
Webster Hall
125 E 11th St, New York, NY
7:30pm – 8:00pm Meet and Greet with cash bar
8:30pm Huntertones (opening act)
9:30pm Lawrence Performance)
Tickets will be distributed by a Brown Club representative in front of Webster Hall from 7:20 - 7:45 (for those arriving in time for the Meet-and-Greet) or from 9:00 - 9:30 (for those arriving just in time for the Lawrence performance).
SOLD OUT
Check out their latest music video:
And this great video:
More about the band:
Lawrence blends old-school and new-school vibes, combining their love of The Beatles, Randy Newman, and Etta James with Beyoncé, Ben Folds, and Amy Winehouse to create songs that are as tender and soulful as they are explosive. In addition to working with Lawrence, Clyde has composed songs and score for films such as Miss Congeniality (2000), Music and Lyrics (2007), The Rewrite (2015), Hard Sell (2016), Landline (2017), as well as the forthcoming Disney film Nicole (release TBD). At age six, Clyde was admitted as the youngest member to the Songwriters Guild of America for his work on Miss Congeniality (2000). Gracie is also an accomplished actress; she has performed on Broadway in Neil Simon's Brighton Beach Memoirs, in films such as Did You Hear About The Morgans (2009) and The Sitter (2011), and in TV shows such as The Good Wife (2012) and The Americans (2014).
More about Webster Hall:
This iconic East Village music venue has been closed since August 2017 and is re-opening in May after a year and a half of renovations. Questions? Contact patti.galluzzi@brownnyc.org