In the Know: Larry Kramer '80 in Conversation with Stacy Palmer '82
An Inside Look at Our Most Urgent Issues

Every day we get barraged with news about issues that have a primary effect on our lives. It's hard to know where we really are and what is being done. As President of the William & Flora Hewlett Foundation, Larry Kramer is on the forefront of information and action regarding these important issues. The Hewlett Foundation, the sixth largest foundation in the U.S., distributes billions of dollars to good causes in these key areas: Climate, Education, Democracy and Security and Women's Health. As a recognized thought leader, Larry has addressed the challenge of maintaining government in the 21st century, cyber security and political polarization.
For this timely conversation, Larry is joined by Stacy Palmer, Editor of The Chronicle of Philanthropy and a leader in the area of Nonprofits and Philanthropy. Stacy will bring her knowledge of nonprofit activism, advocacy and the current political climate to the discussion.
Please join the Brown Club In New York Nonprofit/Social Impact Group for an informative, important and entertaining evening.
Wednesday, April 17, 2019
Theatre Row
410 West 42nd Street, NYC
6:30 - 7:00pm Registration
7:00 - 8:30pm Discussion / Q&A
8:30 - 9:30pm: Networking Reception
PANELISTS: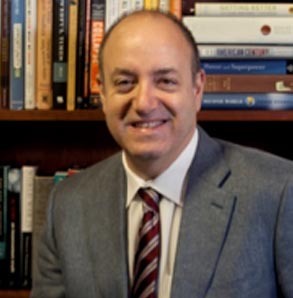 Larry Kramer '80 has been President of the William and Flora Hewlett Foundation since 2012. Under his leadership, the foundation has maintained its commitment to areas of enduring concern, while adapting its approaches and strategies to meet changing circumstances and seize new opportunities. Before joining the foundation, Larry served from 2004 to 2012 as Richard E. Lang Professor of Law and Dean of Stanford Law School.
At the start of his career, Larry served as law clerk to U.S. Court of Appeals Judge Henry J. Friendly of the Second Circuit and U.S. Supreme Court Justice William J. Brennan Jr. Following his clerkships, Larry was a professor of law at the University of Chicago and University of Michigan law schools. He joined the faculty of New York University School of Law in 1994, where he served as Associate Dean for Research and Academics and Russell D. Niles Professor of Law until leaving for Stanford in 2004.
Larry has a J.D. from the University of Chicago Law School. He is the author of numerous articles and books, including The People Themselves: Popular Constitutionalism and Judicial Review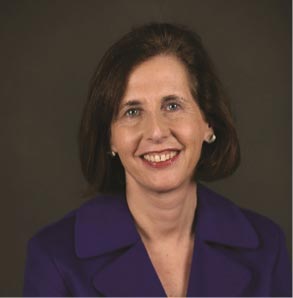 Stacy Palmer '82 has served as a top editor since the Chronicle of Philanthropy was founded in 1988 and has overseen the development of its website, Philanthropy.com. She plays a hands-on role in many Chronicle services, such as its Philanthropy Today daily newsletter and its webinar series offering professional development for people involved in fundraising, grant seeking, advocacy, marketing and social media.
Stacy has appeared frequently on radio and television to offer commentary on news in the nonprofit world. She is the editor of Challenges for Philanthropy and Nonprofits, a book that collects three decades of observations by the nonprofit activist and Chronicle columnist Pablo Eisenberg. Before she helped found the Chronicle of Philanthropy, Stacy was editor for government and politics at the Chronicle of Higher Education.
Stacy has been an active Brown alumna, serving on numerous alumni boards, including chairing the Brown Alumni Magazine and participating in the University's Women's Leadership Council.