"Notes on My Mother's Decline" by Andy Bragen, MFA '06
A NEW PLAY ABOUT RESENTMENT, ACCEPTANCE AND FORGIVENESS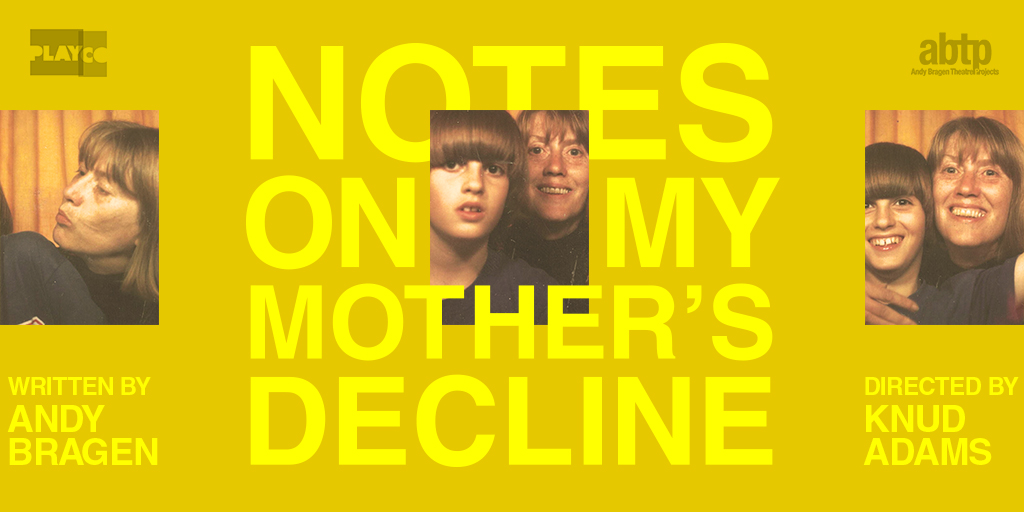 The Brown University Club in NY invites members to join us on October 22nd for Notes on My Mother's Decline, written by Andy Bragen (MFA '06) and directed by Knud Adams. The cast features two Obie Award winners: Broadway and television vet Caroline Lagerfelt (Gossip Girl, Nathan the Wise, Quartermaine's Terms, nine Broadway shows) and Wooster Group mainstay Ari Fliakos (House/Lights, Poor Theatre, Homeland).
This new autobiographical work, that is both intimate and ambitious, candidly and tenderly explores a son's complicated relationship with his strong-willed Southern mother as she becomes increasingly cloistered in her East 4th Street apartment bedroom.
Tuesday, October 22, 2019 at 7:30pm
Fourth Street Theatre
(83 E 4th St, New York)
Next Door at New York Theatre Workshop
Running Time: 75 minutes, no intermission
SOLD OUT!
The performance begins at 7:30pm and will be followed by a talkback with the playwright and others TBD.
Tickets will only be distributed by a Brown Club representative at NY Theatre Workshop Next Door on the evening of October 22nd beginning at 6:45pm. Please do NOT go to the box office and please arrive no later than 7:15pm.
For additional information, please contact Jeremy Handelman at JH@brownnyc.org