Announcing "Brown Bare Sessions" with bandmates Andy Suzuki '09 & Kozza Olatunji-Babumba '06!
FIRST IN A SERIES OF STRIPPED-DOWN SESSIONS WITH ALUMNI MUSICIANS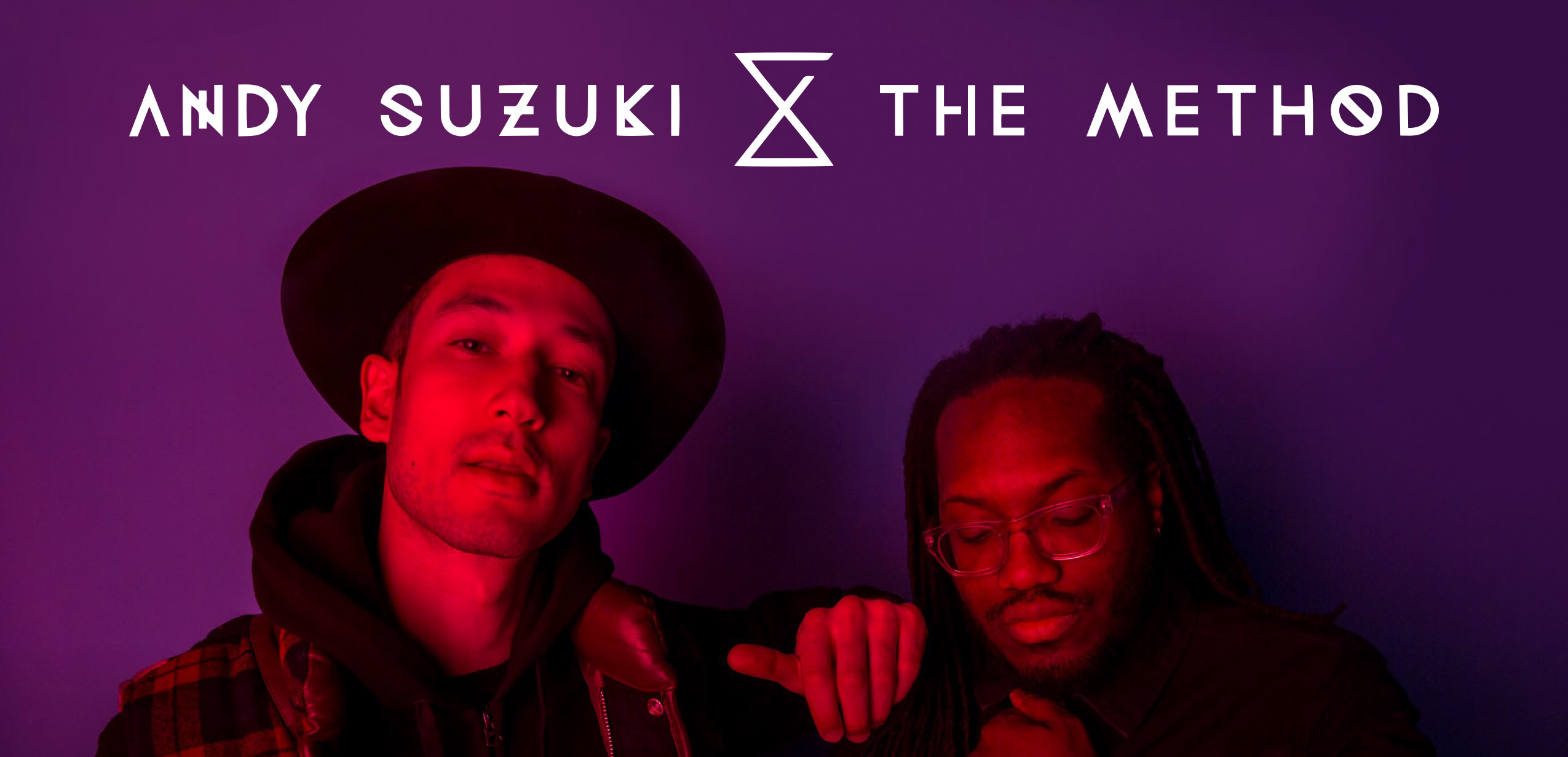 Andy Suzuki '09 and Kozza Olatunji-Babumba '06 (grandson of Grammy award winning Nigerian drummer Babatunde Olatunji) have been making music together since they were Brown classmates. Their NYC-based band, Andy Suzuki & The Method, have gained wide attention with their dynamic live show opening for artists like Ringo Starr, Sister Hazel, Amanda Palmer, and Marc Broussard. They were on a national tour supporting Allen Stone in 2020, and had completed 19 of 34 shows before it was cancelled due to COVID-19. Don't miss this chance to see them in a very intimate, stripped-down, bare-bones performance in our first of "Brown Bare Sessions!"
Thursday, May 28, 2020
at 8pm EDT
via Zoom
What do Andy and Kozza sound like? As their website describes it: "Imagine if the Allman Brothers were produced by Diplo. Or if The Black Keys didn't take themselves so seriously." Their early 2019 full-length release, Alibi, is their most cohesive, energetic project to date. (Stream Alibi here.) Their partnership with LA-based producer Juny Mag has infused the songwriting duo's brand of bluesy rock with Juny's signature futuristic production. As performers, they are as fearless as they are fun - their fans have been known to fly across the country to attend Andy Suzuki & The Method shows. In the past few years, they have given a Ted Talk at TEDxMidAtlantic, performed on The Rock Boat, and been featured in a NY Lottery TV commercial.
Check out Andy Suzuki & The Method's website, Instagram and a snippet of their live performance.
Questions? Email: patti.galluzzi@brownnyc.org

---
While this Brown Media Group/Brown Club in NY online event is free, please consider contributing what you would have paid to Brown's Student Emergency Support Fund. All monies from this initiative within the Brown Annual Fund help students in challenging circumstances during this difficult time.