This Is America
A SERIES OF CONVERSATIONS ABOUT RACIAL SLAVERY, ITS LEGACIES AND ANTI-BLACK RACISM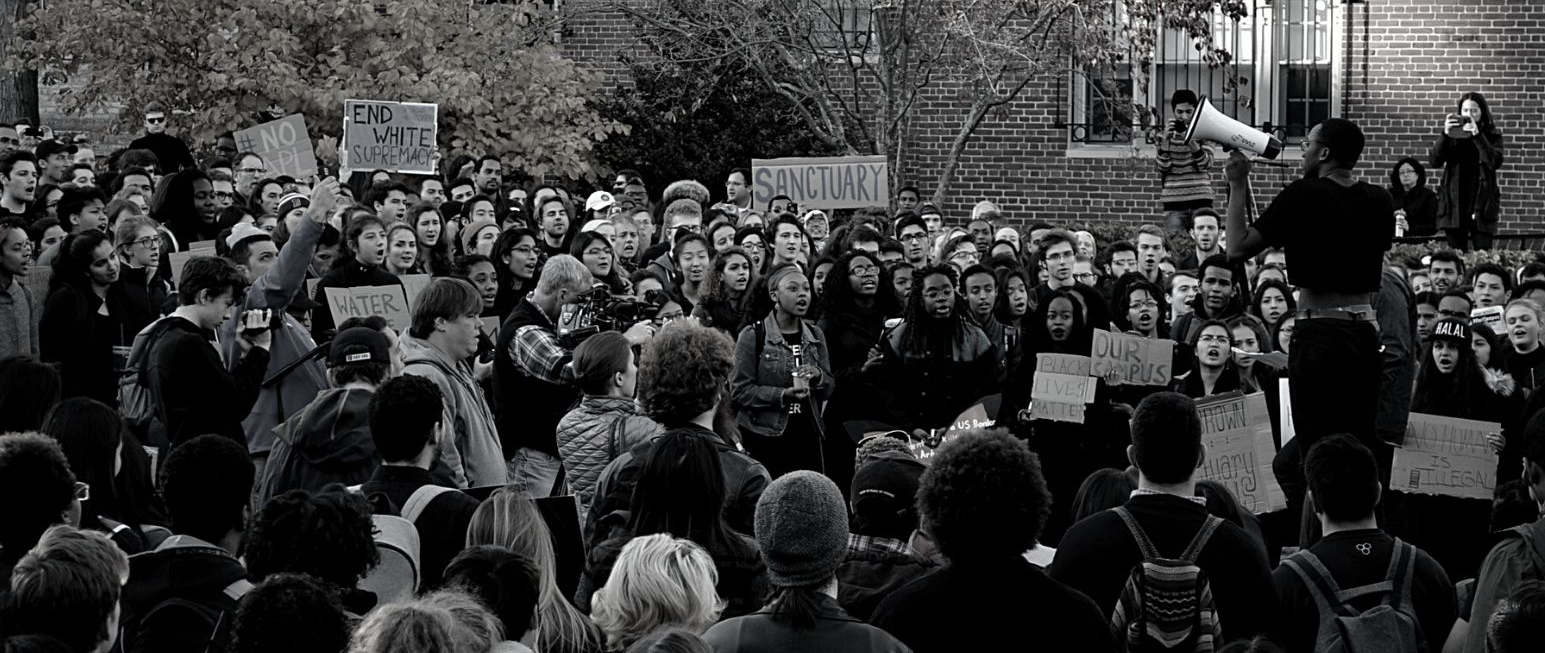 Embedded within the American social, political, and economic systems are various forms of structural violences. Over the next few weeks the CSSJ will be organizing a series of conversations, This is America, exploring these violences, their historical roots in racial slavery and possibilities for an alternative future. Please save the date for these two upcoming conversations.
Please join CSSJ for their next conversations in this series:
Monday, June 29, 2020
Breaking the Thin Blue Line of Bigotry:
How Outcries for Police Reform have led to Calls for Abolition
4:00pm – 5:30pm via Zoom

Police departments across America are governed by an anti-Black racist code of silence and violence where police have been allowed to kill with almost absolute impunity. We examine this "thin blue line of bigotry" and discuss how public outrage, abolitionist scholars and the organizing efforts of Black Lives Matter have made the call for police reform a demand for abolition. This panel will be led by Prof. Nicole Gonzalez Van Cleve and is cosponsored with the Center for the Study of Race & Ethnicity in America (CSREA).
Thursday, July 16, 2020
Global Anti-Black Racism: A Conversation
4:00pm – 5:30pm via Zoom

This third conversation will be held in collaboration with the Watson Institute for International and Public Affairs.
registration information to follow
Learn more about Brown's Center for the Study of Slavery and Justice here.
Questions? Email: kwame@alumni.brown.edu