Bosnian Genocide Survivor Amra Sabic-El-Rayess '00 Shares Her Remarkable Tale of Love, War, and Survival
The Cat I Never Named: A True Story of Love, War, and Survival

Join us for a special conversation with Professor Amra Sabic-El-Rayess '00 as she recounts what she endured as a Muslim teen struggling to survive in the midst of the Bosnian genocide and the stray cat who provided unexpected solace through it all in her book The Cat I Never Named: A True Story of Love, War, and Survival.
Amra's story is poignant and timely as it reflects many of the cultural touchpoints pervasive in today's society: racism, tribalism, exploding Islamophobia, anti-immigrant sentiment, radicalization, the rise of hate groups, white supremacy, far right movement, BLM, civil unrest and social disintegration. Her work is both inspiring and hopeful.
March 18, 2021
from 7:00 - 8:00pm EDT
via Zoom
During the event, Amra will reflect on the process of creating this memoir and offer a new perspective by comparing experiences in Bosnia and Herzegovina with the emergence of the White Supremacy Movement and Islamophobia in the U.S. She will also share her insights on how we can be the agents of change and counter hate in our own communities.
★ "Unforgettable. " —Kirkus Reviews
★ "As timely as it is effective." —Publishers Weekly
★ "Exceptional." —Booklist
★ "Gripping and achingly humane… The Cat I Never Named captures what it means to face an ideological tide bent on your personal eradication." —Foreword Reviews
★ "A must-read nonfiction addition to all libraries." —School Library Journal
★ "Excellent discussion starter. " —School Library Connection
Book available for purchase here.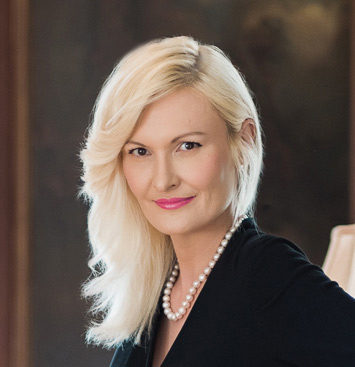 Amra Sabic-El-Rayess '00 is professor, author and activist who grew up in Bihac, Bosnia and Herzegovina. After surviving ethnic cleansing and 1,150 days under the Serbs' military siege, she emigrated to the United States in 1996. By December 1999, she earned a BA in Economics from Brown University. Later, she obtained two Masters degrees and a Doctorate from Columbia University. Currently, she is an Associate Professor of Practice at Columbia University's Graduate School of Education, in the Education Policy and Social Analysis Department. Her scholarship focuses on mechanisms and factors that drive societies towards social disintegration and what role education can play in rebuilding decimated countries.
Amra has worked as the expert on behalf of the US State Department, foreign governments, and other global organizations. She is an interdisciplinary scholar who has taught, researched, published and lectured around the world on education's links to social transformations, radicalization, corruption, elite formation, and violence. Her recent Al Jazeera op-ed examines the stark parallels between the white supremacy movement in the US and Islamophobia that ignited the genocide in Bosnia.
Her just-published, critically acclaimed memoir, The Cat I Never Named, is a timely warning to Americans against othering, radicalization and hate. Amra's story is a remarkable journey of humanity, resilience and determination to gain education and counter hate even in the face of the unimaginable. Her memoir has been described as Anne Frank's story if Frank hadn't perished during the Holocaust. The Cat I Never Named is a finalist for the 2021 Excellence in Nonfiction Award.
Official Website: Dr. Amra Sabic-El-Rayess
For questions or additional information, please contact kwame@alumni.brown.edu.