How a Big Idea Gets on the Small Screen
With TV Creators, Paul Eckstein '85 and Jonathan Groff '83, Moderated by Lauren Corrao '83

Have you ever wondered how a germ of an idea becomes a TV show? These esteemed alumni have made it happen through years, sometimes decades, of developing, pitching, writing and rewriting, refining and sometimes totally reworking the concept to bring us amazing and essential stories and (seemingly) effortless TV shows.
Join Brown Media Group and Brown Club in NY as the industry's top television creators share their journeys, insights and advice: Paul Eckstein '85 (Co-creator of GODFATHER OF HARLEM) and Jonathan Groff '83 (Executive Producer of BLACK-ISH), with Moderator Lauren Corrao '83.
Tuesday, June 15, 2021
7:00 PM EDT/4:00 PM PDT
Via Zoom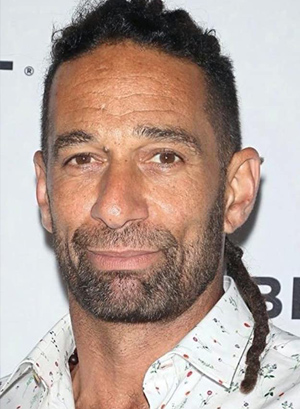 Paul Eckstein '85 has been writing, producing and acting for over 40 years. He was a founding member of the Naked Angels Theatre Co., acted on Broadway, Shakespeare in the Park and Minneapolis' Guthrie Theatre. He spent a decade cutting his chops originating, collaborating, writing, directing, and developing dozens of plays, films and TV shows.
Paul completed production of season two of the acclaimed hit "GODFATHER OF HARLEM" which he co-created, starring Forest Whitaker on EPIX. Prior to that, Paul led the writer's room on the first year of the Netflix hit drama "NARCOS". Paul also wrote and produced the Disney/ABC biblical epic "KINGS AND PROFITS" on location in South Africa. His other writing credits include: "STREET TIME" (Showtime), "LAW & ORDER: CRIMINAL INTENT" (NBC), "DEAD ZONE" (USA). As a movie producer, Paul co-produced the MGM/UA film "HOODLUM" starring Lawrence Fishburne and Andy Garcia. These are some of a long list of projects Paul has worked on over the years that emphasize history, high stakes, excellence in execution with a focus on stories and culture from people of color.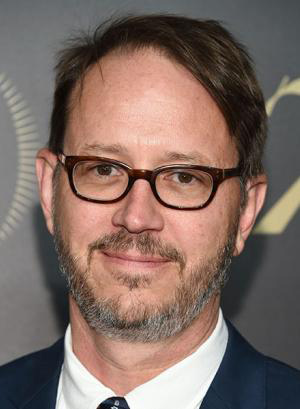 Jonathan Groff '83 is a Consulting Producer for ABC's BLACK-ISH, while developing new material through his overall deal with the company. He currently serves as the Showrunner and Executive Producer for the Freeform pilot EVERYTHING'S TRASH which he developed with comedian/writer Phoebe Robinson. He was also an Executive Producer alongside Fred Armisen on the HULU pilot PUNK ASS BITCH.
PAt ABC, Jonathan was Executive Producer / Showrunner on BLACK-ISH and HAPPY ENDINGS for three seasons. From 2007-2009, Jonathan was with 20 Century Fox, where he served as a Consulting Producer on the CBS hit HOW I MET YOUR MOTHER. Preceding that, he executive produced and ran his own series ANDY BARKER P.I. for NBC, which he co-created with Conan O'Brien. Also at NBC, he developed and showran FATHER OF THE PRIDE and created THE JAKE EFFECT, and was a Consultant on ED. He also spent five years as Head Writer on LATE NIGHT WITH CONAN O'BRIEN.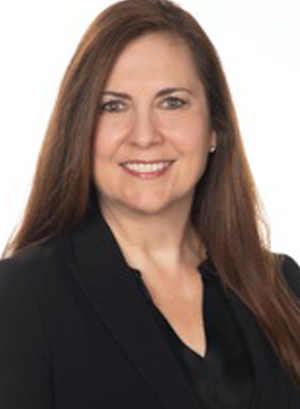 Moderator: Lauren Corrao '83 currently has a producing deal with Walt Disney Television Studios and prior to that she was the Executive Vice President of Programming and Development at Freeform, a Disney-owned network that caters to millennials. Before joining Freeform, Lauren executive produced the AMC series NOS4A2. Lauren previously served as Co-President of Tornante TV, the independent studio behind the acclaimed animated series BOJACK HORSEMAN, owned by former Disney Chairman and CEO, Michael Eisner, and also partnered with Ellen DeGeneres and served as the President of their company, A Very Good Production. Prior to that, Lauren spent 9 years at Comedy Central, rising to the rank of President of Original Programming and Development. Under her purview, the network saw the highest ratings in its history with shows like THE DAILY SHOW WITH JON STEWART, THE COLBERT REPORT, CHAPPELLE'S SHOW, RENO 911!, THE SARAH SILVERMAN PROGRAM, TOSH.0 and WORKAHOLICS.
Corrao spent an illustrious four years at Fox Broadcasting Co. serving as Vice President of Comedy, Alternative and Late Night Development, where she established such hits as THAT 70S SHOW, MAD TV and KING OF THE HILL. Lauren began her television career at MTV where she rose to the rank of Vice President and Executive Producer and established the network's first non-music program development department, overseeing such shows as the groundbreaking reality series THE REAL WORLD, THE STATE, THE BEN STILLER SHOW and THE JON STEWART SHOW.