Richard Fishman's New Show "Break, Blow, Burn" IN PERSON at the Leila Heller Gallery
FREE WINE AND HORS D'OEUVRES PLUS A DISCUSSION WITH BROWN PROFESSOR EMERITUS OF VISUAL ART RICHARD FISHMAN

Join the Brown Club in New York for an IN PERSON event at the "Break, Blow, Burn" exhibit featuring more than 70 sculptures by Brown Professor Emeritus of Visual Art Richard Fishman.
Wednesday, December 1
The Leila Heller Gallery
17 E. 76th Street, NYC
6:30 - 7:15PM Cocktail Reception and Art Viewing
7:15PM Remarks by Professor Richard Fishman
7:25 - 8:30PM Reception and Art Viewing Continues
Proof of Vaccination is required for admission.
The show spans two floors of the Leila Heller Gallery on the Upper East Side. Professor Fishman will be in attendance to briefly discuss his work and answer questions. The conversation can spill out to an outdoor garden, weather permitting. Wine and hors d'oeuvres will be served.
"Break, Blow, Burn" explores themes of struggle, survival, life, and death. While Fishman's last show expressed form through blackness, this work marks Fishman's return to color. Sculptures built on a core of bronze or styrene give shape to color, embedding color rather than using it simply as a surface coating. The leap that Fishman takes is based on the observation of the natural world, such as lava flows, meteorites, and coral growth, where color is intrinsic and inseparable from form.>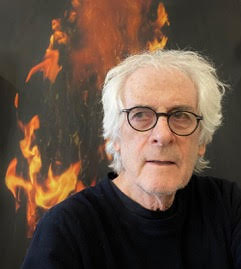 Richard Fishman is a sculptor and designer whose work is represented in numerous private and public collections, including the Hirshhorn Museum and Sculpture Garden and the B'nai Brith Museum in Washington D.C., the Jewish Museum in New York, the Rose Art Museum, Brandeis University, and Massachusetts Institute of Technology. Over the course of his career Fishman has had 27 one-person and more than 50 group exhibitions and is the recipient of many awards, including a Guggenheim Foundation Fellowship. Professor of Visual Art and Director of the Creative Arts Council at Brown University, Fishman has been instrumental in creating interdisciplinary initiatives and courses exploring the connections between the arts, science, and technology.
Questions? Email: elisegoyette@brownnyc.org