Tony Award Winner David Yazbek '82 Premieres Songs From His Next Musical
INSIDER PEEK FROM THE COMPOSER OF THE BAND'S VISIT, WOMEN ON THE VERGE OF A NERVOUS BREAKDOWN AND THE FULL MONTY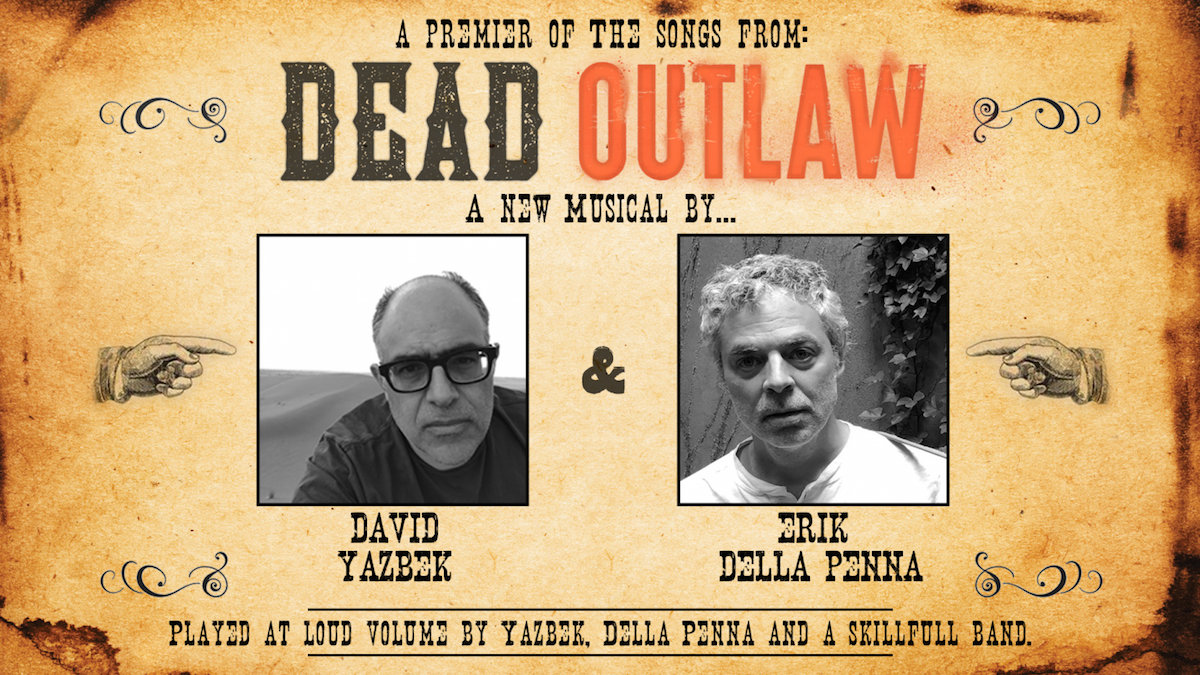 Tony, Emmy and Grammy Award winner David Yazbek '82 and Erik Della Penna will premiere 14 songs that they have composed for a new theater piece titled Dead Outlaw, featuring a book by Tony Award winner Itamar Moses (The Band's Visit). They will perform with a full band, including Chris Smylie '82. Don't miss this rare chance to hear songs from this musical before anyone else!
Friday, March 18
at 7:00pm
54 Below
254 West 54th Street, Cellar
Additional Food and Drink Minimum of $25 per person
ALL SALES FINAL - NO REFUNDS
Proof of Vaccination is required for admission.
View the venue's COVID safety information here: https://54below.com/covid-safety/
54 Below has cabaret seating, which means that you and your party may be sharing a table with other guests. View the venue seating chart here: https://54below.com/seating/
Dead Outlaw is a true story about money, fame and death. It's about Elmer McCurdy, a dangerous but inept outlaw at the turn of the century who was killed by a sheriff's posse. And that's when his showbiz career as a traveling side-show attraction really took off.
Composer, writer and performer David Yazbek '82 has been haunted by the story of Elmer McCurdy for thirty years, since first hearing it from a friend. A few years ago, he told his friend and bandmate Erik Della Penna and The Band's Visit collaborator Itamar Moses the story. They discussed why this tale of money, ambition, fame, memory and death was so compelling. David and Erik started writing songs while Itamar wrote a narrative based on this odd life and these universal yet somehow very American themes.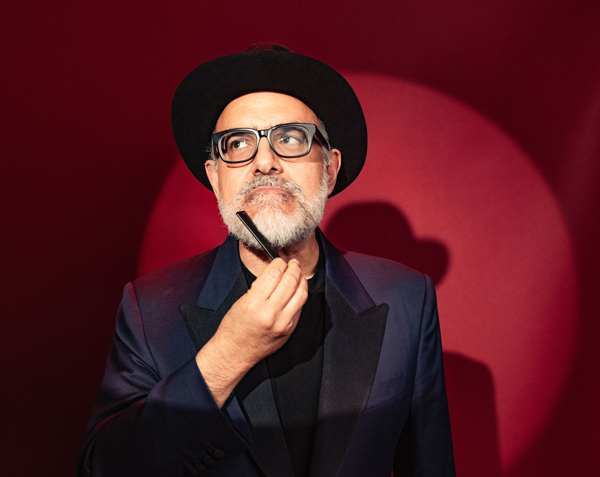 DAVID YAZBEK '82 has won Tony, Emmy, Grammy, Obie, Drama Desk and many other awards for his work, which includes hundreds of songs, scores and scripts for TV, Film and Theater. His Broadway Musicals, which include The Band's Visit, Women on the Verge of a Nervous Breakdown, and The Full Monty, have been seen in more than thirty countries. His TV credits include a stint as staff-writer on Late Night With David Letterman and the composer of HBO's Boardwalk Empire. He is a recording artist who has released 5 solo albums and produced many more, including his Broadway cast albums.
Questions? Email: mailto:patti.galluzzi@brownnyc.org