Bootstrapped: Liberating Ourselves from the American Dream
Alissa Quart '94 Debunks Myths about the American Dream

Join the Brown Club in New York for a special conversation with award-winning author and journalist Alissa Quart '94 about her latest work, Bootstrapped: Liberating Ourselves from the American Dream.
May 8, 2023
from 6:00pm- 8:00pm
Metropolitan Opera Guild Opera Learning Center
Samuel B. & David Rose Building (6th floor)
70 Lincoln Center Plaza
(North side of West 65th Street, between Broadway & Amsterdam)
6:00 - 6:30pm Check-In
6:30 to 7:15pm Discussion
7:15 - 7:30pm Q & A
7:30 - 8:00pm Reception
Since the 19th century, the promise that you can "pull yourself up by your bootstraps" has become synonymous with the story of the American Dream. Today the notion is very much engrained and permeates every aspect of our society. Faced with ever-growing wealth disparity, the result has been a dangerous cycle of shame and blame where the poor are demonized for their apparent bad decisions.
In her latest work, acclaimed author and journalist Alissa Quart exposes this false narrative and dissects the notion of bootstrapping. In doing so, she examines the aspirational works of literary figures like Horatio Alger, Laura Ingalls Wilder, Ralph Waldo Emerson, Henry David Thoreau, and others. She also challenges the popular myth of the "self-made man" bandied around by politicians and public figures. Despite this, Quart remains hopeful and offers profound insights into our well-being as citizens.
Do not miss this thought-provoking conversation!
Reviews
"Bootstrapped puts words to beliefs that I struggled to articulate as a teen and that haunted me into adulthood…Just as important, Bootstrapped urges readers to rethink their narratives of accomplishment. Quart encourages us to stop shaming others, and ourselves, for needing assistance and to acknowledge the ways we are all interdependent."
— The Atlantic
"A contrarian rebuttal of the notion that wealthy Americans deserve everything they have and that the "poor are responsible for their own poverty...A provocative, important repudiation of gig-economy capitalism that proposes utopian rather than dystopian solutions."
— Kirkus Reviews
"In Bootstrapped, the author (Squeezed) and executive director of the Economic Hardship Reporting Project brilliantly debunks the American 'fantasy of self-reliance,' which has been around since the 1830s, when the notions of 'pull yourself up by your bootstraps' and become a 'self-made man' first appeared....her book is a thoughtful, nuanced examination of our 'self-punishing' individualism."
— New York Journal of Books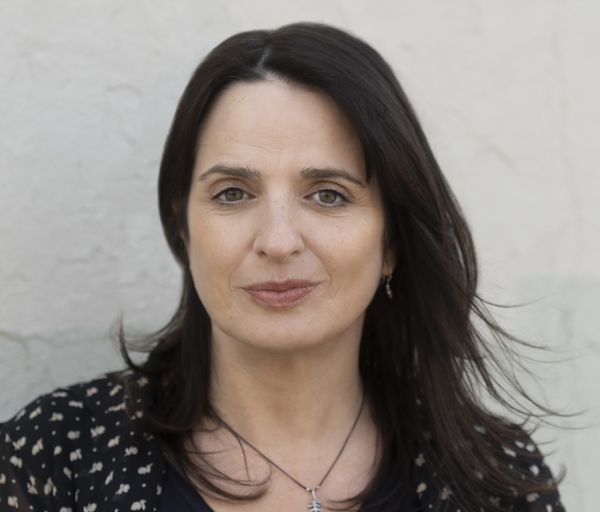 Alissa Quart '94 is the author of five acclaimed books of nonfiction including Bootstrapped: Liberating Ourselves from the American Dream (Ecco, 2023), Squeezed (Ecco/HarperCollins, 2018), Republic of Outsiders (The New Press, 2013), Hothouse Kids (Penguin Press, 2006), and Branded (Basic Books, 2004). She is the Executive Director of the non-profit the Economic Hardship Reporting Project and is also the author of two books of poetry, Thoughts and Prayers and Monetized. She has written for many publications including The Washington Post, The New York Times, and TIME. Her honors include an Emmy, an SPJ award, and a Nieman fellowship.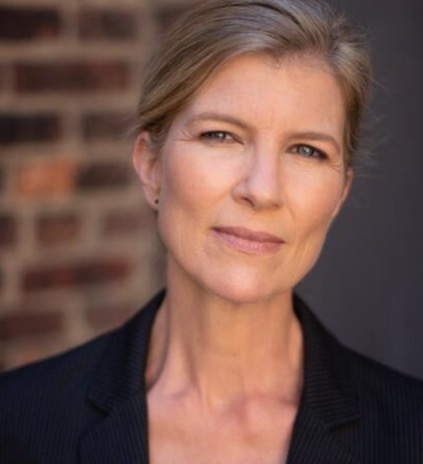 Moderator: Alexandra Tydings '93 works as a certified intimacy coordinator in film and television for Showtime, Amazon and Apple TV. She has had a long career as an actress in film and TV, most notably as a series regular on Xena Warrior Princess. She was the creator and director of the award winning Charm City Fringe production of The Trial of Hanna Porn and a recipient of the DC Council Fellowship for the Arts and Humanities for Interdisciplinary Artists.
Directions
The Metropolitan Opera Guild is located on the 6th floor of the Samuel B. & David Rose Building, 70 Lincoln Center Plaza (on the north side of W. 65th Street, between Broadway and Amsterdam Avenue). The Rose Building lobby is on the 3rd Floor, and can be accessed in three ways:
1) via the stairwell adjacent to Juilliard's Peter J. Sharp Theater
2) via the escalators that are fifteen yards west of the parking-garage entrance on 65th
3) via the glass bridge spanning 65th Street.
Questions? Email: kwame@alumni.brown.edu