Kickoff 2023: A Big Thank You to our Amazing Sponsors
AND TO EVERYONE WHO HELPED MAKE THE PARTY SO MUCH FUN!

Click here to view and download photos from our ALL ACCESS VIP Kickoff!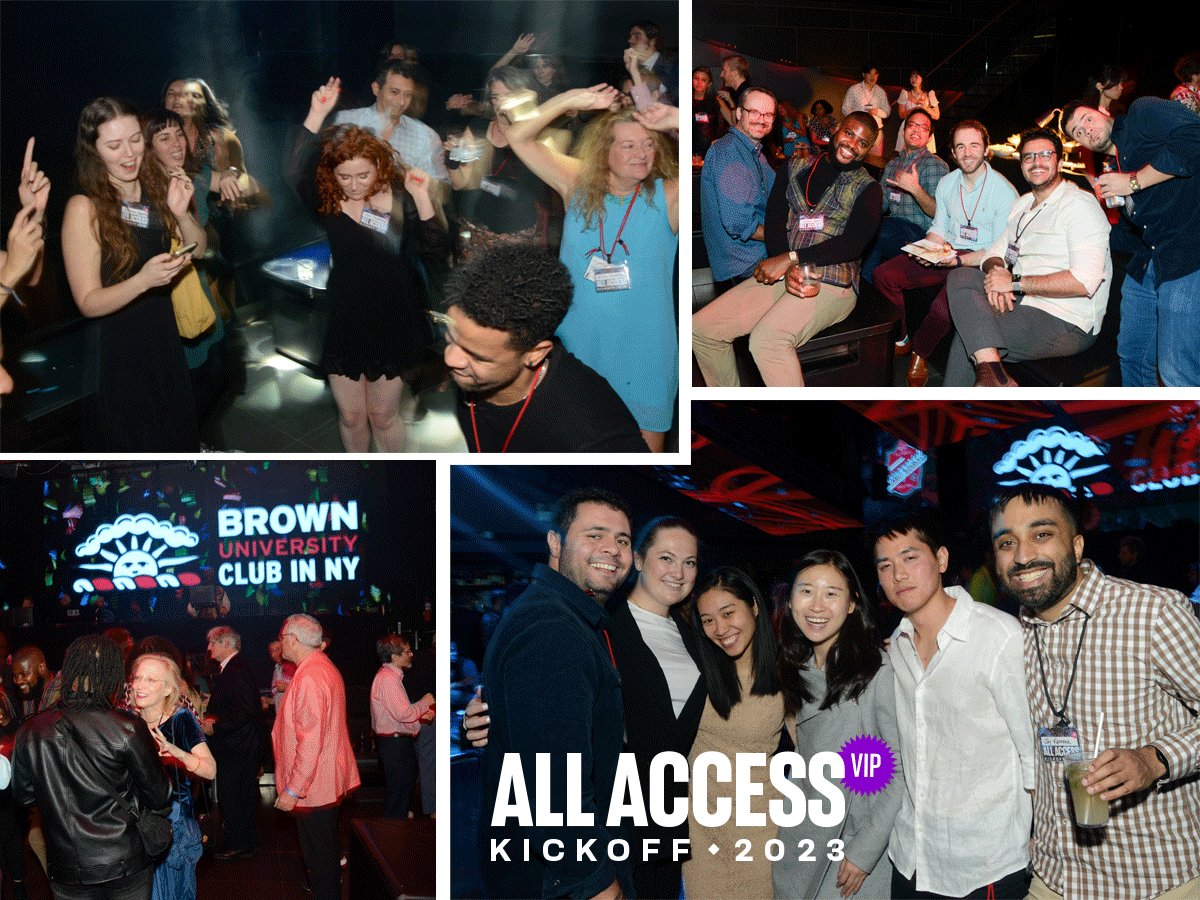 SPECIAL THANKS TO OUR MAIN SPONSOR FOR THE DELICIOUS MIXERS AND SPIRITS:
RIPE Bar Juice is fresh squeezed, preservative-free, small batch, cold-pressed bar juice that is all-natural and incredibly delicious, and makes hosting a breeze!
You can find RIPE Bar Juice in stores here.
AND THANKS TO OUR GENEROUS BROWN ALUMNI SPONSORS:
Keiron Bigby '87
Co-Founder, Devil's Reef Cinnamon Spiced Rum

Mark Hellendrung '90
President & Owner, Narragansett Beer
Byron Elmendorf '01, MA '03
Head Winemaker, Macari Wines
Melanie Masarin '12
Founder & CEO, Ghia
ADDITIONAL THANKS TO ACE PREMIUM CRAFT CIDERS